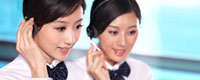 Tel: 86-374-2035689
Fax: 86-374-2035689
E-mail: info@xclonghai.com
Add: West of Xuyou Road, Xuchang, Henan 461000, China


| | |
| --- | --- |
| | Product name : HP5 Rigid Mica Plate |
Details:
HP5 Rigid Mica Plate is made by approximately 90% muscovite mica paper, phlogopite mica paper or synthetic mica paper impregnated with high temperature resistant silicone resin. It has excellent resistance to heat and even to open flame up to 1000°C, excellent electrical insulation, high resistance to pressure, eco-friendly and non-toxic.
It is widely used as supporting insulation for resisting wire, heating elements in electric toasters, hair dryers, irons, curlers, electric hot combs, strip heaters, baseboard heaters and for gaskets and in other appliances and applications where excellent resistance to moisture, and thermal, mechanical, and good electrical properties are required.
Normal Thickness: 0.10-100mm
Normal size: 600x1000mm, 1000x1000mm
Thickness below 2.0mm can be punched, while above 2.0mm can be machined by agreement.