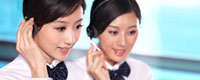 Tel: 86-374-2035689
Fax: 86-374-2035689
E-mail: info@xclonghai.com
Add: West of Xuyou Road, Xuchang, Henan 461000, China


| | |
| --- | --- |
| | Product name : HP5-1 Flexible Mica Plate |
Details:
HP5-1 Flexible Mica Plate is made by high quality mica paper mixed with non-reinforced silicone after pressed and baked. It has excellent resistance to heat and even to open flame up to 1000°C, excellent electrical insulation, flexible to be reeled, eco-friendly and non-toxic.
It is suitable for heat resistance and insulating parts which need to be reeled for hair dryer, electric iron,electric heating bar, motor and etc. It is can be applied to high heat resist grade of metallurgy industry equipment, for example, middle frequency furnace, arc furnace, etc. It is also used as gasket materials of automotive industry instead of asbestos materials.
Normal Thickness: 0.1-4mm
Normal size: 600x1000mm, 1000x1000mm
Thickness below 2.0mm can be punched, while above 2.0mm can be machined by agreement.